Jennifer Davidson and her team have many designations which put them into the top .1% of realtors in the nation!
Master Certified Negotiation Expert – the premier real estate designation
Click here to find out why sellers should hire an MCNE agent…
Click here to find out why buyers should hire an MCNE agent…
More confidence in all negotiation situations, both professional and personal
More persuasion and influence with others, both professional and personal
Better knowledge of how to get more and give less
Better knowledge of how to get important information
Better relationships through trust and collaboration
More pride and professionalism in offering clients superior value
More effective negotiation techniques with all types of negotiators including tough, aggressive negotiators
More repeat business transactions due to higher satisfaction with other party
Fewer or NO deadlocks or lost deals
Better knowledge of how to plan for success
---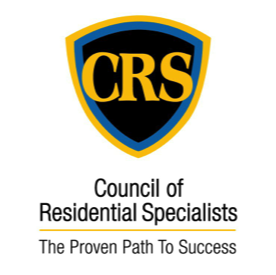 Council of Residential Specialists
CRS agents have been in the business nearly three time longer, have three time the number of annual transactions, and generate three times the amount of gross sales.
Only 3% of REALTORS® are Certified Residential Specialists
They work to ensure success for their home-buying and selling clients by tapping into their superior training, exceptional professional referral network, and timely and cutting edge industry resources.
---
Graduate, Realtor Institute
Have pursued a course of study that represents the common body of knowledge for progressive real estate professionals.
Have developed a solid foundation of knowledge and skills to navigate the current real estate climate – no matter what its condition.
Are recognized nationally.
Act with professionalism and are committed to serving their clients and customers with the highest ethical standards.
---
Accredited Buyer Representative
Use knowledge and experience to help you navigate local market conditions
Act as an advocate for the buyer during the entire home buying process
Actively negotiate price and terms strictly on behalf of the buyer
Prepare necessary forms and written offers
Assist in procuring property inspections, as well as provide advice regarding necessary improvements and repairs
Consult with the buyer about financing options
Attend the loan closing to help address any last-minute details and questions